by Pam Maley
This story was originally written for and published by the Equestrian Almanac in their Spring '17 issue. Learn more at equestrianalmanac.com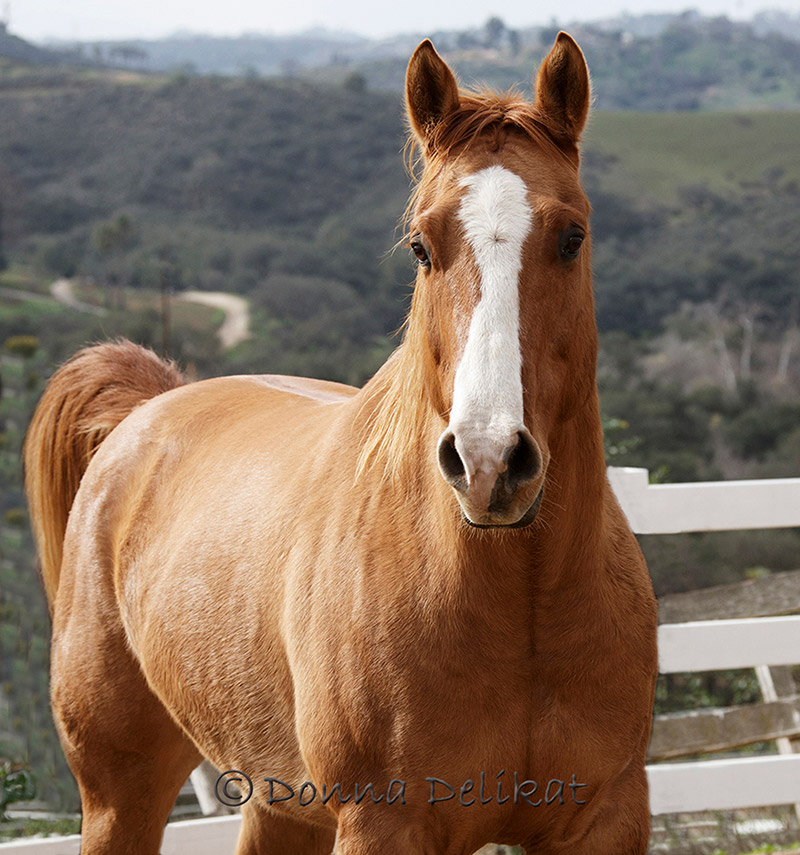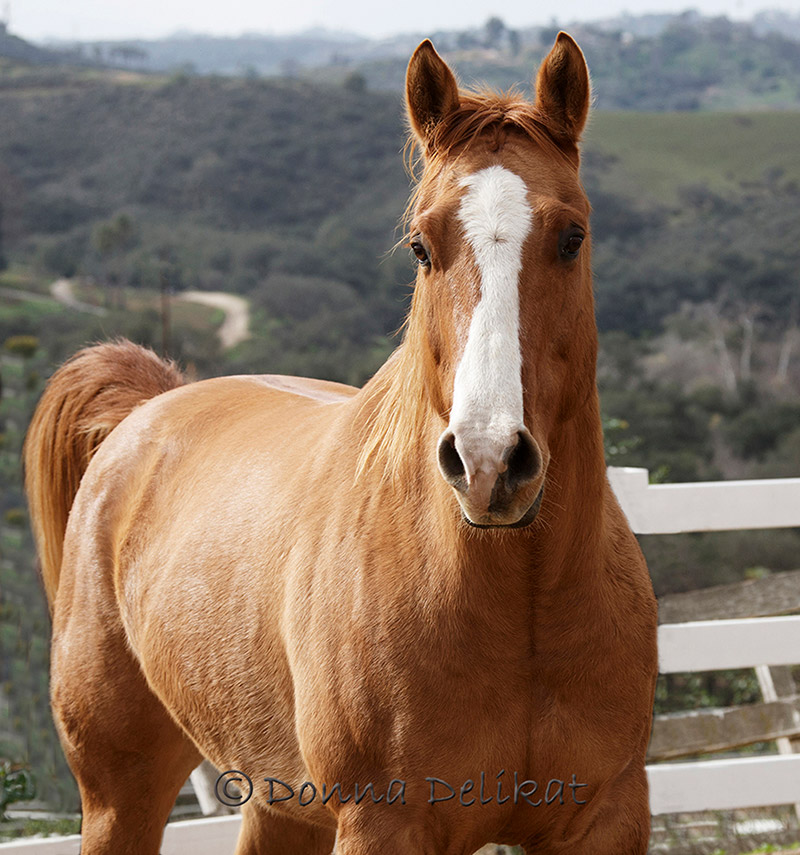 " … and here my story ends. My troubles are all over, and I am at home. Often, before I am quite awake, I fancy I am still in the orchard at Birtwick, standing with my old friends under the apple trees."

— Anna Sewell's Black Beauty,

as seen on FalconRidgeRescue.org
Although we applaud the efforts to retrain Thoroughbred racehorses, and to shine a spotlight on the plight of the wild horses in the West struggling with the effects of a nine-year drought, the overwhelming majority of the 100,000+ unwanted horses in the United States are ones whose owners can no longer care for them due to financial hardship, physical inability, divorce, death in the family, or lack of time.
Enter the heroes who have stepped up to do their best to rescue and care for these horses. One of these is Nicki Branch, mother, accomplished horsewoman, chemist by profession, and the owner of a large rescue facility in San Diego County called FalconRidge, named for the falcons and hawks that fly over the ranch daily. With one of the largest adoption numbers in the county, they place over 50 horses a year into loving homes.
Nicki's journey began with riding lessons at age 13. She took lessons for two years before getting her first horse, an ex-racehorse who was trained to jump. She showed him for two years, and then he succumbed to colic, a serious heartbreak for a young girl who had grown attached. In time, she began showing her cousin's Anglo-Arab in the hunter classes, and grooming at the A Circuit hunter-jumper shows in Southern California. When that horse passed away, Nicki walked away from horses until she was 40 years old.
In 1999, she had an experience that would change the direction of her life. She watched a show on Animal Planet about a horse that was rescued from a slaughter pen, and it opened her eyes and pulled at her heartstrings. "I had no idea we had slaughterhouses in our country, or sent horses to them," she said. (In 2007, all equine slaughter facilities in the United States were closed, but that hasn't stopped the killing. Large numbers of horses are still shipped to Mexico or Canada for slaughter, adding a long and difficult journey to the horse's misery.)
In the early days of the Internet, Nicki looked up horse rescues. "I found a network of ladies across the country who were rescuing horses from auctions or kill pens, and adopting them out," she remembers. "I started donating to rescues across the country to help fund them." It wasn't long before she decided to adopt her first two horses from a rescue in New York. And that led to her decision, in 2002, to start FalconRidge.
"We rescue approximately fifty horses per year, and adopt out about the same number. Half of them come from local animal control agency cases and humane societies, and the other half come from private owners who can no longer keep them. I have also received some very high dollar show horses, usually A circuit hunters with slight lameness issues."
When horses come into the program, they are evaluated by Nicki's team of local experts for weight, health, soundness, temperament, training, and ground manners. FalconRidge works with their veterinarian and farrier to get teeth floated, vaccinations, lameness evaluations, and hoof care. In addition, they utilize chiropractic treatment, equine massage, reiki, and reconnective work, which help with emotional rehabilitation. When the horses come in, their shoes are pulled, and they go barefoot, allowing their feet to get healthy again.
FalconRidge is an all volunteer run organization that relies upon donations from the public, occasional grants, horse sponsorship programs, and a few fundraisers, to be able to care for the horses. The volunteer staff helps with teaching ground manners, working the horses in hand, and helping with turnout. Three offsite trainers provide training if needed, and there is an onsite ranch manager that feeds, cleans the stalls, and monitors daily care.
Nicki takes advantage of social media to match horses with potential adopters. "When I rescue a horse, I share its story immediately on Facebook. I want the public to know about it and the neglect it has suffered; I share pictures of it coming in to FalconRidge, getting vetted, feet trimmed, and evaluated. As the days go by, I post pictures so viewers can see it getting better and gaining weight." Once the horse is healthy, it's put up for adoption; the average adoption fee is $500 if it's rideable. Those who are too damaged to get back to rideability are adopted out for free as companion horses. When a horse is adopted, viewers love to see the pictures of it with its adopters.
The intent is to find a match that will last for a lifetime, including the horse's later years, when it can no longer be ridden. But FalconRidge has an adoption contract that stipulates that the horse goes back to the ranch if something should happen to the adopter.
Equestrian Almanac applauds Nicki and all like her who take horses out of dark and desperate situations, and bring them into the light.